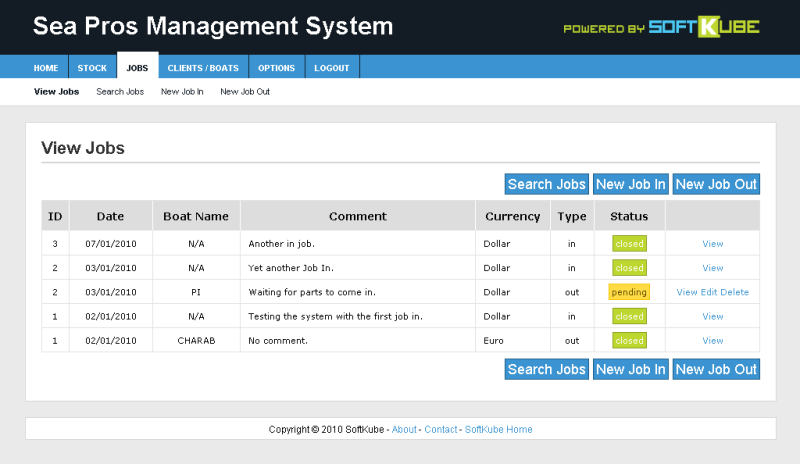 Jobs listing with user-friendly annotations differentiating pending/closed jobs.
---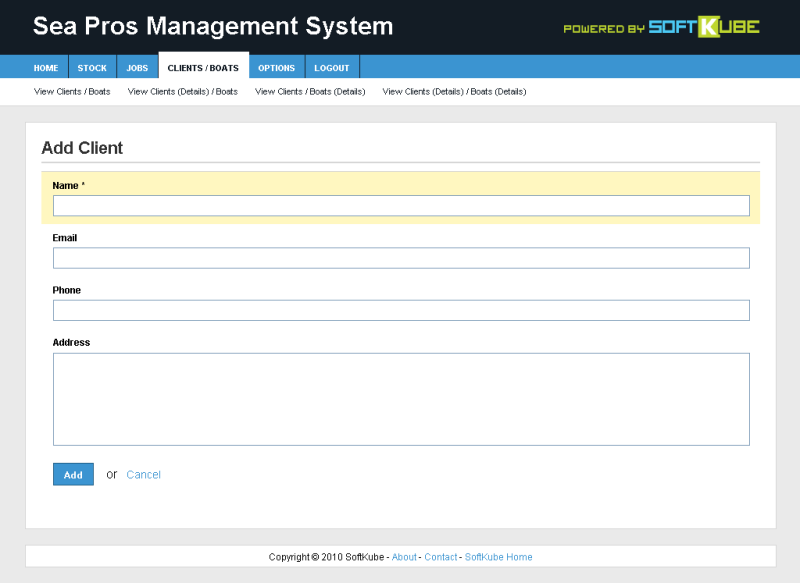 Adding a client.
---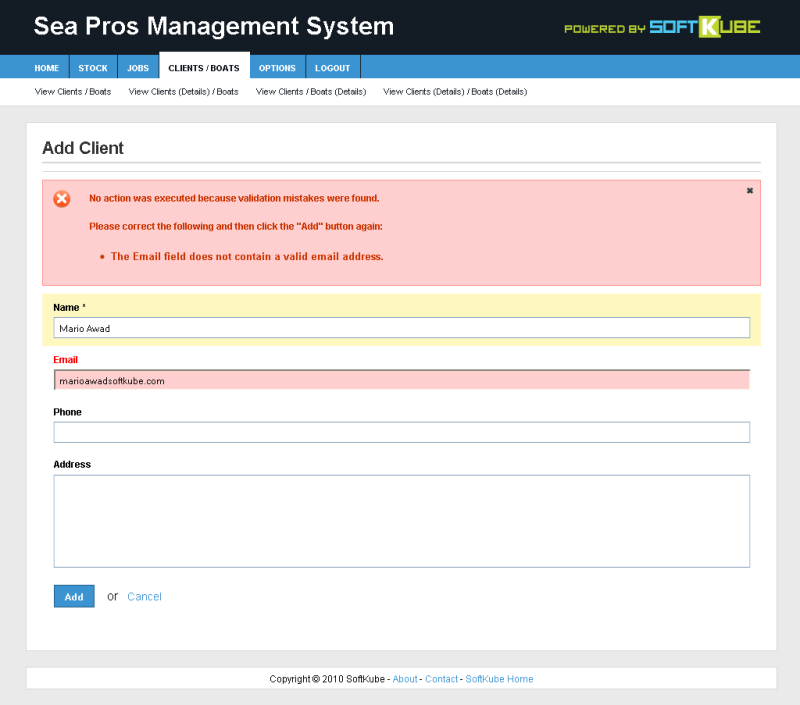 The system makes sure that all entered data is valid.
---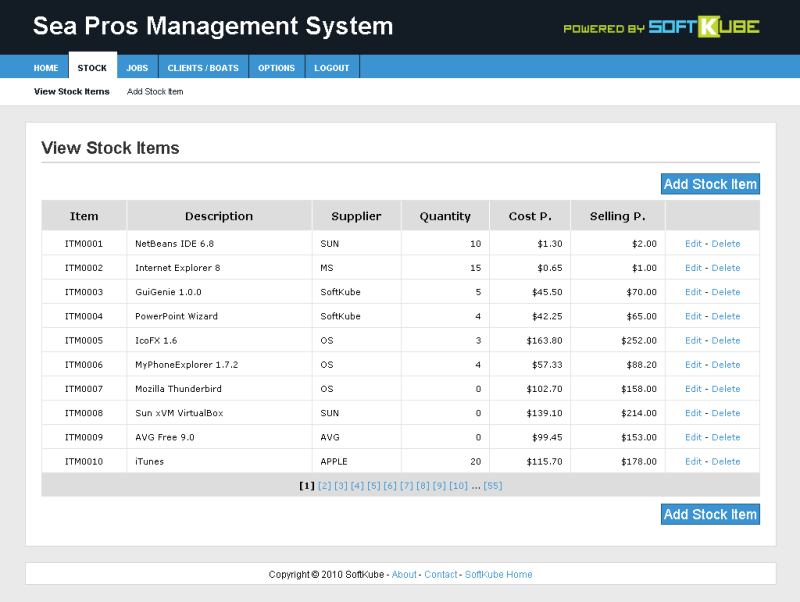 Stock items listing showing the user-friendly paging control at the bottom of the stock list.
---
Well designed and user-friendly confirmation message.
---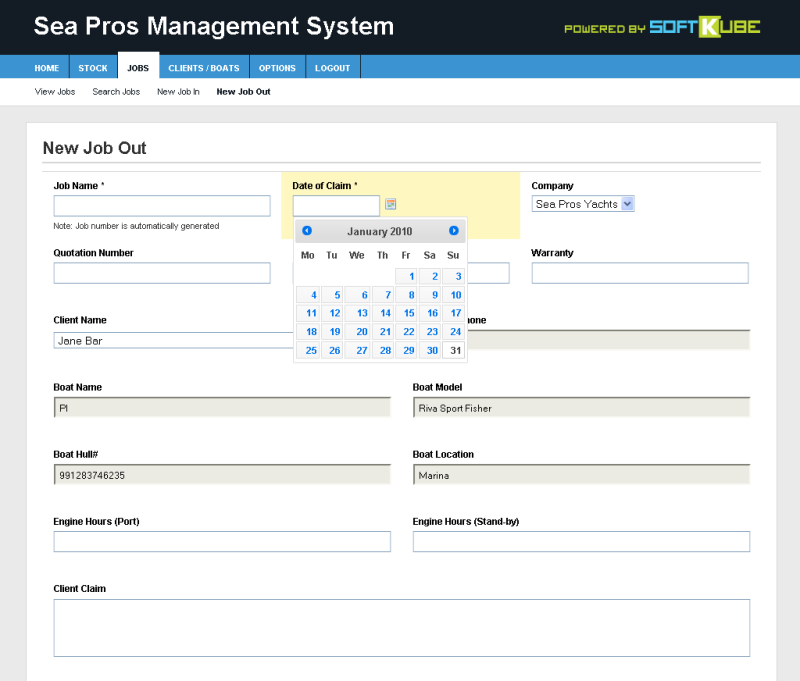 Job creation - Showing job details and dynamic calendar control.
---
Job creation - Dynamic addition/removal of rows with auto-computations of totals/profits (No page refreshes).
---

Job creation - Showing all the job details.
---
The user gets a comforting 'please wait' dialog while the system executes time-consuming operations.
---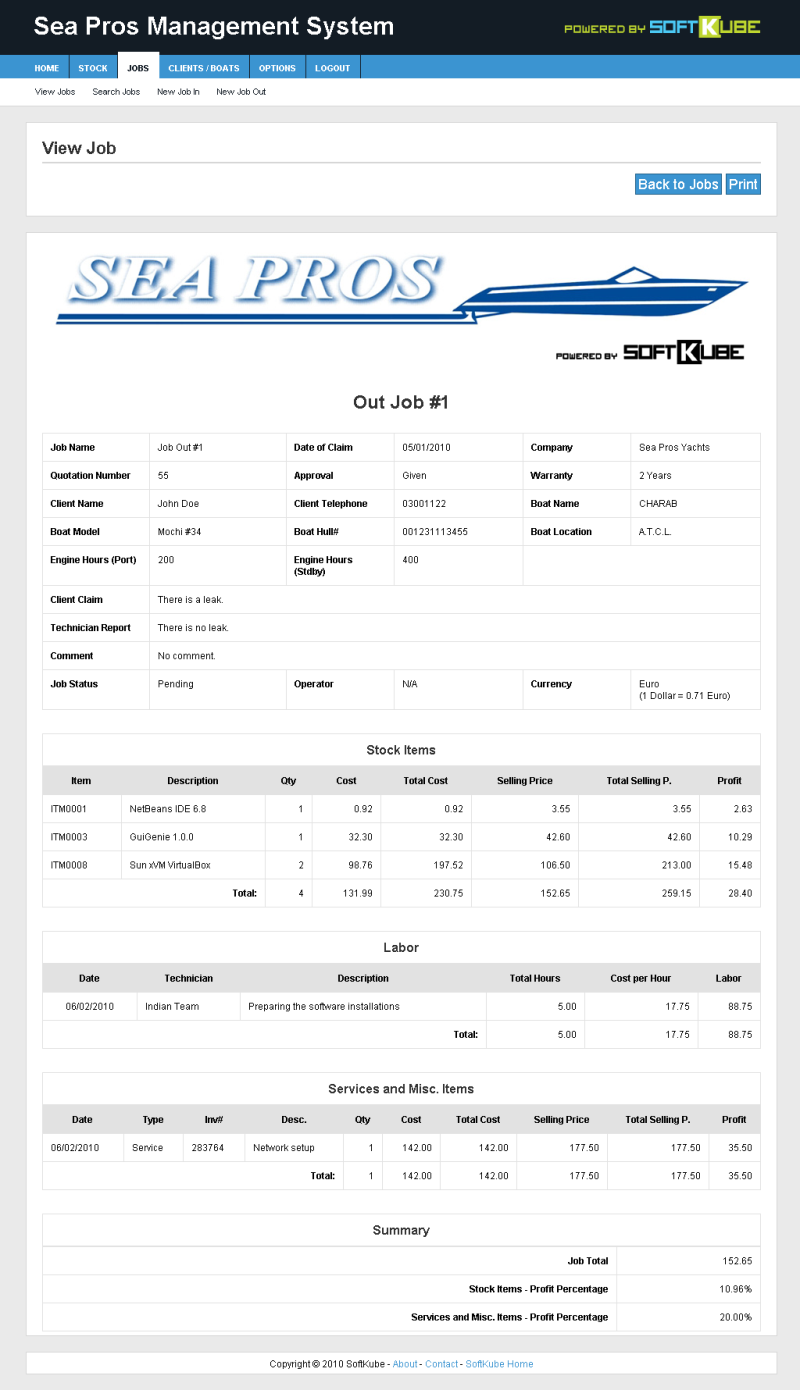 Showing a print-ready report of the job. The header, menu, and footer are automatically removed upon printing.
---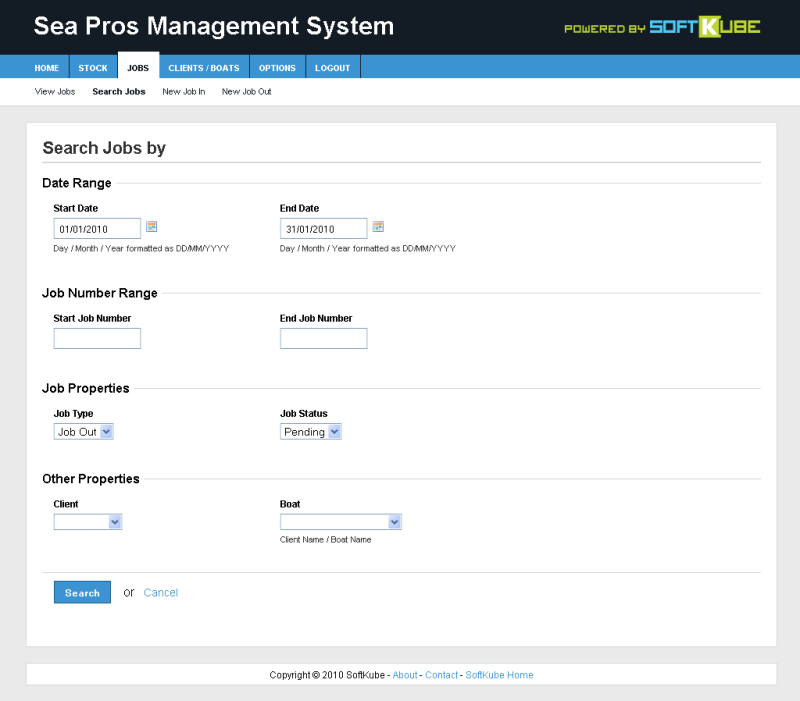 Search feature. The user can narrow his/her search results by filling more information in this form.
---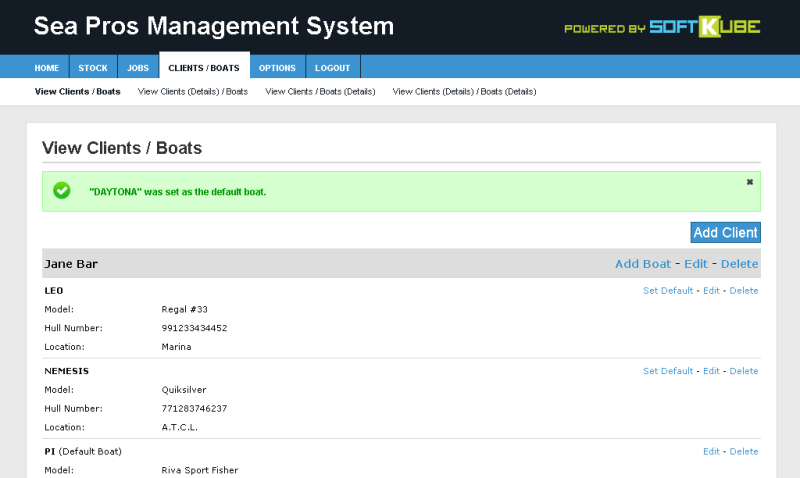 The system displays a user-friendly message when it executes an action.
---