Specifications
One or two 16m2 rooms available in a shared 150m2 office in a strategic location at the intersection of Slaf Street and Hayek highway at Dekwaneh.
One of the rooms also contains a wall closet of about 2m2.
Shared Balcony space of 22m2 with an open view, 13m2 kitchen with its balcony, and 2 bathrooms and a hallway are also available.
Work Environment
The work environment is professional and quiet. We occasionally have client meetings and we make sure they are conducted with no distractions to other colleagues.
Office shared with a translation company, TT International Group, and a web development company, SOFTKUBE.
Priority for office workers such as marketing professionals, graphic designers, legal service providers, etc.
Location Map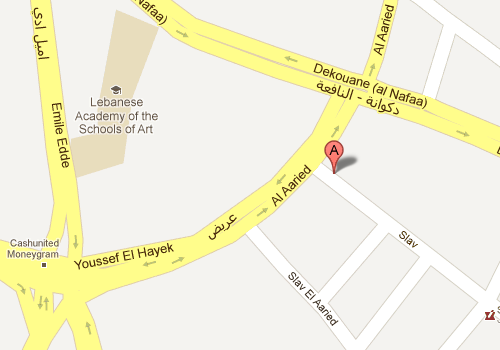 View Interactive Location Map on Google Maps
Contact Info
Call us on +961 3 14 25 25 or check the contact pages of SOFTKUBE or TT International Group.
---
Business
Share this post
---
Founder of SOFTKUBE, lead developer, and getting things done addict. Passionate about open source, user interface design, business development, and the tech world.
---
A small team of experts developing simple, usable, and high-quality web solutions. We blog about business, entrepreneurship, web development, and technology.
---
Recent Posts
Custom Theme Migration from Drupal 9 to Drupal 10
How to Change the Most Recent Git Commit Message
How to Make Google Chrome Forget a Permanent HTTP 301 Redirect
Finding and Fixing Unintended Body Overflow to Remove Horizontal Scrollbars
---
All Posts Categories
Business Cheat Sheets CLI Design Development Downloads Drupal Email Google Apps HID Keyboards Multilingualism Open Source Philosophy PHP Pointing Devices Productivity Quotes Science Security SEO Technology Thoughts Windows Zend Framework
---